June 5, 2018
Recycle the old battery of your car by placing it in the closest to your area "Green Spot"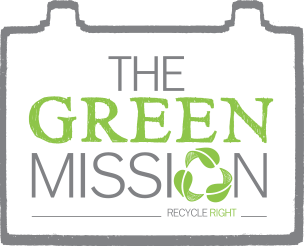 The Green Mission initiative of Sunlight Recycling in partnership with companies active in the auto market has further strengthened its actions by inaugurating 50 "Green Spots", which are automotive battery collection spots for recycling across 12 cities of Greece.
"Green Spots" offer the opportunity to the individuals to actively participate in the proper recycling process thus contributing to the protection of both the environment and the public health. Individuals interested on this action are only required to place the used lead batteries, regardless of the type of the vehicle or car, in the closest to their location Green Spot.
The companies IAPONIKI, SFAKIANAKIS, TOYOTA AGGELOS and SUBARU KIFISSOS as well as selected gas stations of EKO and BP collaborated in order to create the network of 50 green spots in the context of the environmental initiative Green Mission. The accumulators will be collected and then recycled under the guarantee of SUNLIGHT RECYCLING and always with the aim to protect not only the environment but also our families.
The particular action aims at the creation of a culture supporting the recycling process with respect to the environment and the public health, since the lead-based battery constitutes a hazardous waste material. This action is even more valuable and important if someone contemplates the unfavorable effects arising from the illegal circulation of batteries on the Greek economy.
Only 50% of the used lead batteries are currently collected and recycled in Greece, whereas the corresponding percentage in Europe approaches 95%. It is worth noting that the proper recycling procedure of the lead-based accumulators allows for the recovery of materials by 95%, whereas the material of lead has the property to be recycled over an infinite period of time without any negative effect on its quality. At the same time, the proper recycling of lead-acid batteries allows for energy savings of up to 70% and it also minimizes the hazardous waste materials by 75%.
Search for the closest Green Spot all over Greece at www.greenmission.gr/green-spots