March 23, 2020
Group SOFTONE – the largest business software provider in Greece and member of the Olympia Group of Companies – is supporting small enterprises and independent professionals striving to weather the downturn at this crucial juncture resulting from the Covid-19 pandemic.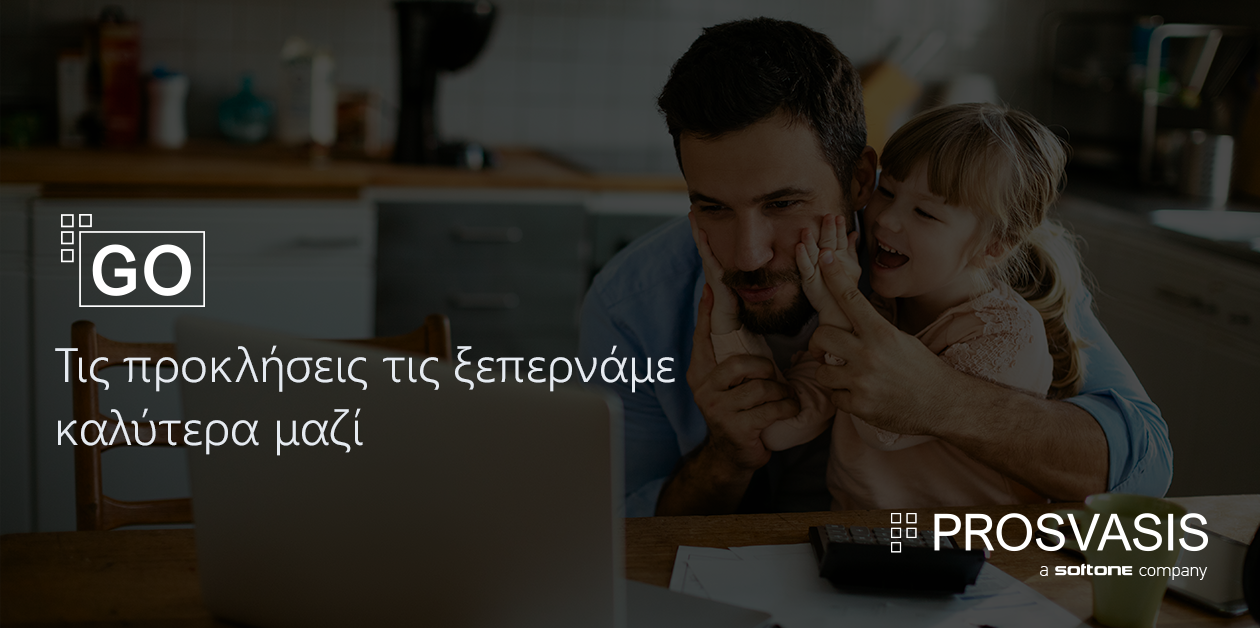 With a deep sense of responsibility, Group SOFTONE actively supports the #DigitalSolidarityGR initiative of the Ministry of Digital Governance – aimed at supporting business continuity and containing the pandemic – by offering free access to a series of products and software services. Group SOFTONE offers all small enterprises and independent professionals three months of absolutely free access to the web application Prosvasis GO, lending them practical support for the seamless continuation of their day-to-day operations, from anywhere and from any device.
Prosvasis GO encompasses everything that modern small enterprises (including their accountants) need for the online implementation of their business, including the issuance and dispatching of e-invoices, recording of receipts and expenses, report generation, operations scheduling and stock monitoring and control.
The SOFTONE Group initiative applies to all subscription packages to Prosvasis GO. Packages can be activated for free through the application webpage https://go.prosvasis.com/